Welcome to The Kindaichi Case Files Wiki.
The Wiki that anyone can edit.
We are currently editing over 495 articles, and 2,234 files
Featured Episode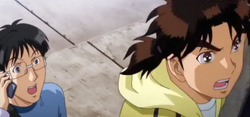 Kindaichi Shounen no Jikembo Returns Episode 2 After the murder of Chan, Hajime and Saki stayed inside the house of Long Dong. While watching the Lazer Light show, they were greeted with another murder. Shan Li was said to be beaten to death in the room just above Long Dong's. As the gang tried to uncover the series of murders and mystery revolving around Hongkong, they uncover the true secret of the Poison Dragon, a bomb that can eradicate the whole land of Hong Kong.


Featured Murder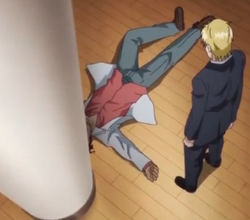 While watching the lazer light show, Long Dong, saw the image of Li Pai Long above of his apartment. There, they saw Detective Li examining the corpse Shin Li. According to detective Li's investigation, the victim was brutally beaten to death and then slammed against the pillar with tremendous force.
Featured Character
First appearing in "Death TV", he is presented as an arrogant and snobbish character that becomes a rival to Kindaichi in crime-solving. However, Akechi (indeliberately) not only helped Kindaichi solve the case, but also aided him out...
Featured Quote
"
How could I abandon Miyuki and Ran?
"
Poll
What version of the Kindachi Case Files do you love best?
Ad blocker interference detected!
Wikia is a free-to-use site that makes money from advertising. We have a modified experience for viewers using ad blockers

Wikia is not accessible if you've made further modifications. Remove the custom ad blocker rule(s) and the page will load as expected.