Welcome to The Kindaichi Case Files Wiki.
The Wiki that anyone can edit.
We are currently editing over 277 articles, and 1,127 files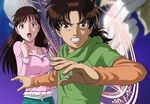 The Kindaichi Case Files (Known in Japan as: 金田一少年の事件簿 Kindaichi Shōnen no Jikenbo) is a serialized Japanese mystery manga/anime series based on the crime solving adventures of a high school student, Hajime Kindaichi, the supposed grandson of the famous (fictional) private detective Kosuke Kindaichi. They are written by Yōzaburō Kanari or Seimaru Amagi (depending on series) and illustrated by Fumiya Satō.

It is a collaborative database all about the characters, chapters, episodes, and more of The Kindaichi Case Files. The wiki is public and it's format allows anyone to create or edit articles, so we can all work to make a comprehensive database.



Don't know anything about how to edit? Here are some guides that can be helpful for you:
Don't know how to help or improve this wiki? Here are some links that can guide you:
Featured Episode
Kindaichi Shounen no Jikembo Returns Episode 2 After the murder of Chan, Hajime and Saki stayed inside the house of Long Dong. While watching the Lazer Light show, they were greeted with another murder. Shan Li was said to be beaten to death in the room just above Long Dong's. As the gang tried to uncover the series of murders and mystery revolving around Hongkong, they uncover the true secret of the Poison Dragon, a bomb that can eradicate the whole land of Hong Kong.


Featured Murder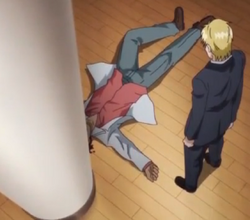 While watching the lazer light show, Long Dong, saw the image of Li Pai Long above of his apartment. There, they saw Detective Li examining the corpse Shin Li. According to detective Li's investigation, the victim was brutally beaten to death and then slammed against the pillar with tremendous force.
Featured Character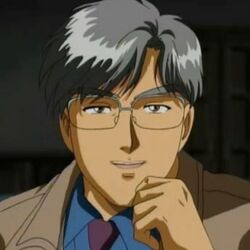 First appearing in "Death TV", he is presented as an arrogant and snobbish character that becomes a rival to Kindaichi in crime-solving. However, Akechi (indeliberately) not only helped Kindaichi solve the case, but also aided him out...
Featured Quote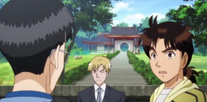 "
How could I abandon Miyuki and Ran?
"
Poll
What version of the Kindachi Case Files do you love best?